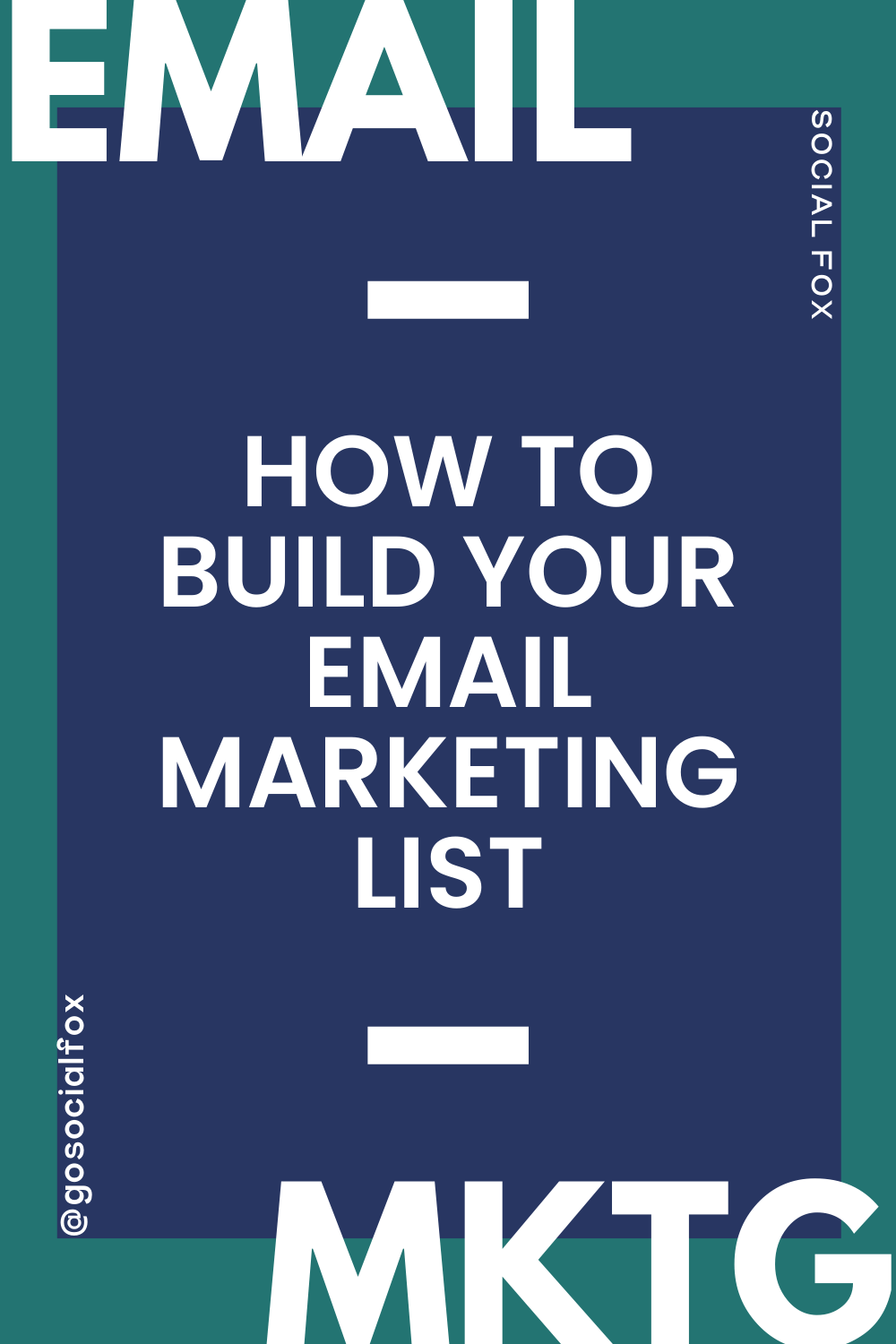 The Definitive Guide to Building Your Email List
Email marketing is an excellent way for businesses to connect with their customers and prospects. It offers a variety of benefits, including the ability to target specific audiences, send personalized messages, and measure results.
It is important to note that email lists are not created overnight. The best email marketing campaigns are those that are developed through trial and error over time, as they have the data and longevity necessary to truly know what resonates with your audience.
This article will provide you with some of the best practices for building your email list so you can get started today using this powerful asset to your advantage!
The Case for Building Your Email List
Building your email list is one of the most important steps in any marketing campaign, as it is how you keep in touch with your audience and maintain relationships with them. Email Marketing can help your audience build know, like & trust with you which is pivotal for having the conversion rates we all strive for when it comes to email marketing.
Some businesses have opted to use email marketing as their main form of communication with customers, while others only use it as a supplementary service. Whatever the case, building your email list is essential to growing your business.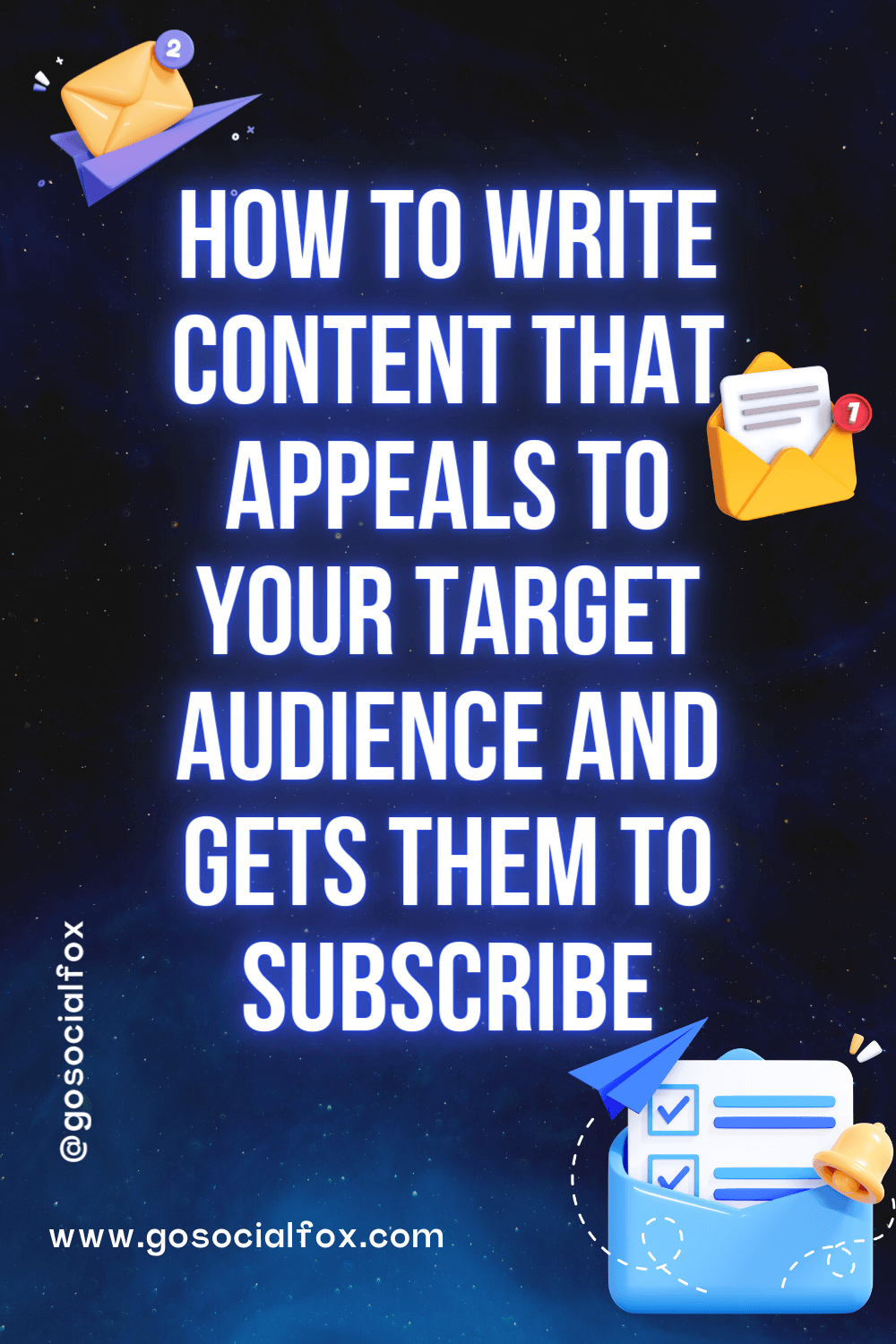 How to Write Content that Appeals to your Target Audience and Gets Them to Subscribe
To build your email list, you first need to work on your content as you want to create content that appeals to your target audience and gets them to subscribe.
Once you have the content, you need to make sure that it is optimized for search engines. This way, when people search for information on how to build their email lists as bloggers or how they can subscribe, they will find your article and subscribe because your content resonated with them.
7 Ways You Can Get Your First 500 Email Marketing Subscribers
Many people are looking for the best ways to build their email list. Although there are many options available, it is important to know what they are and how they work. There are two major ways that you can build your email list, the first being using free methods like social media, websites, and blogs. The second is paid methods such as Facebook ads, Google ads, and other advertising platforms.
Here are some ways to build your email list:
Use a Free Email List Service
This is a service that you can sign up for and then use to send emails to people who want to receive them. If you are looking for some people who will subscribe to your email list, then this is a great place to find them!
Please note, that these audiences you will acquire from these services are cold audiences that have never heard of you before. Be sure to have an unsubscribe link at the bottom of all your blasts, especially in the case of emailing a purchased list.
Craft an Attractive Lead Magnet
To build your email list, you need to start by creating a compelling free offer [called a lead magnet], that will get people to give their information to you in exchange for something you are offering, so you then can continue to market to them inside of your marketing emails.
You should also create an email list template that you can use for all your emails. This way, you'll be able to maintain consistency in the tone of the emails and keep your audience engaged when you connect with them.
Take Advantage of Social Media
You can also use different social media sites like Facebook or LinkedIn as they have a variety of different groups with people who are looking to connect with like-minded people.
If you focus on providing value inside of these communities, you can make authentic connections that bring new clients and prospects into your business.
Offer a Giveaway on Your Page
Having a giveaway on social media is an amazing way to capture prospects' email addresses, in exchange for being entered into your giveaway. This is a great list-building activity, and you can get creative with how you announce the winners!
Consider having a LIVE Zoom Call to announce the winners. You could schedule an event for any offers that you have.
Invite the Followers of Your Page
If you have a page or blog that is liked by lots of people, you could have a CTA for them to subscribe to your email list. When capturing their information, you could ask them questions based off of the pain points or struggles they may be having.
Capturing personalized information right off the bat gives you the ability to segment them based off of their answers through automation.
Hire Someone to Help You
If you have the resources, it can prove fruitful to hire someone to help you create email marketing blasts.
If you are interested in having us help you with this, please click the link below. We have the tools, team, & strategies necessary to help you create email marketing campaigns that TRULY convert.
Be Subscription-Worthy
Most important of all, you have to be diligent and patient when implementing these practices into your business. Be mindful that it does not happen overnight, and it will take massive amounts of testing & tweaking to increase the conversion rates of your email marketing over time.
Remember, that customers will only buy from someone they trust. If your audience does not deem you credible, trustworthy, and of high integrity, it is highly unlikely that you will be able to convert them. The purpose of email marketing is to build the know, like, and trust with your audience so overtime it is a no-brainer for them to take advantage of the services you are offering.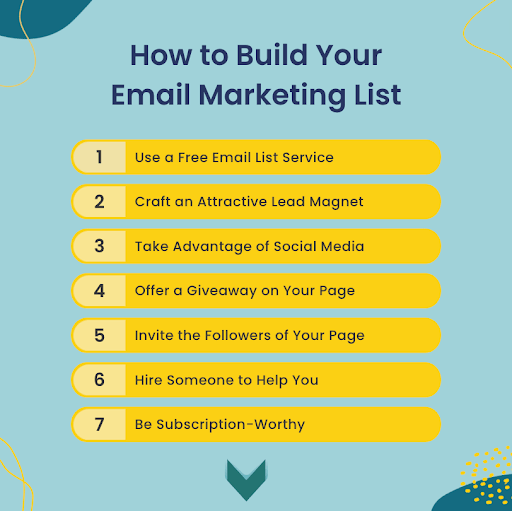 Conclusion
Email marketing is one of the most powerful ways to reach your customers and gain new prospects as it is a cheap, easy, and effective way to get in touch with your audience. At the crux of everything is your email marketing list (of course 😉). There are a number of free and paid methods to build your email list such as using social media, as well as making use of paid advertising [if that is feasible for you].
Building your list truly takes time and is not something that will happen overnight so remember that patience is KEY!
Social Fox: The Top Email Marketing Software for Small Business Owners & Marketers
There are a lot of email marketing software available on the market today. That being said, not all of them are suitable for small business owners and marketers. Social Fox makes it easy for you to connect with your audience, build a community and scale your business. With our pre-built funnels, templates, surveys, and community, you will be well on your way to achieving success when it comes to email marketing.
Trust us, the email marketing experts. 😉 Schedule a demo call with us!