What are the Benefits of Optimizing Marketing Emails for Mobile?
Mobile optimization is an important aspect for anyone utilizing email marketing to grow their business.
Mobile-optimized emails not only look aesthetic on mobile devices, but they also increase the click-through and conversion rates of your email campaigns. The text of your email should be written for mobile devices, and it should not be simply reformatted in a desktop browser. Your email formatting must also be designed to be easy on the eyes of mobile users. If you want to increase the conversion rate of your emails, you can use design elements such as large buttons, call-to-action prompts, callouts, and bullet points.
This article will briefly introduce the benefits of optimizing emails for mobile devices, as well as some helpful tips on optimizing your emails' ultimate conversions on your CTAs. We will explore why it is important for desktop content to be optimized for mobile, and some ways it can be done.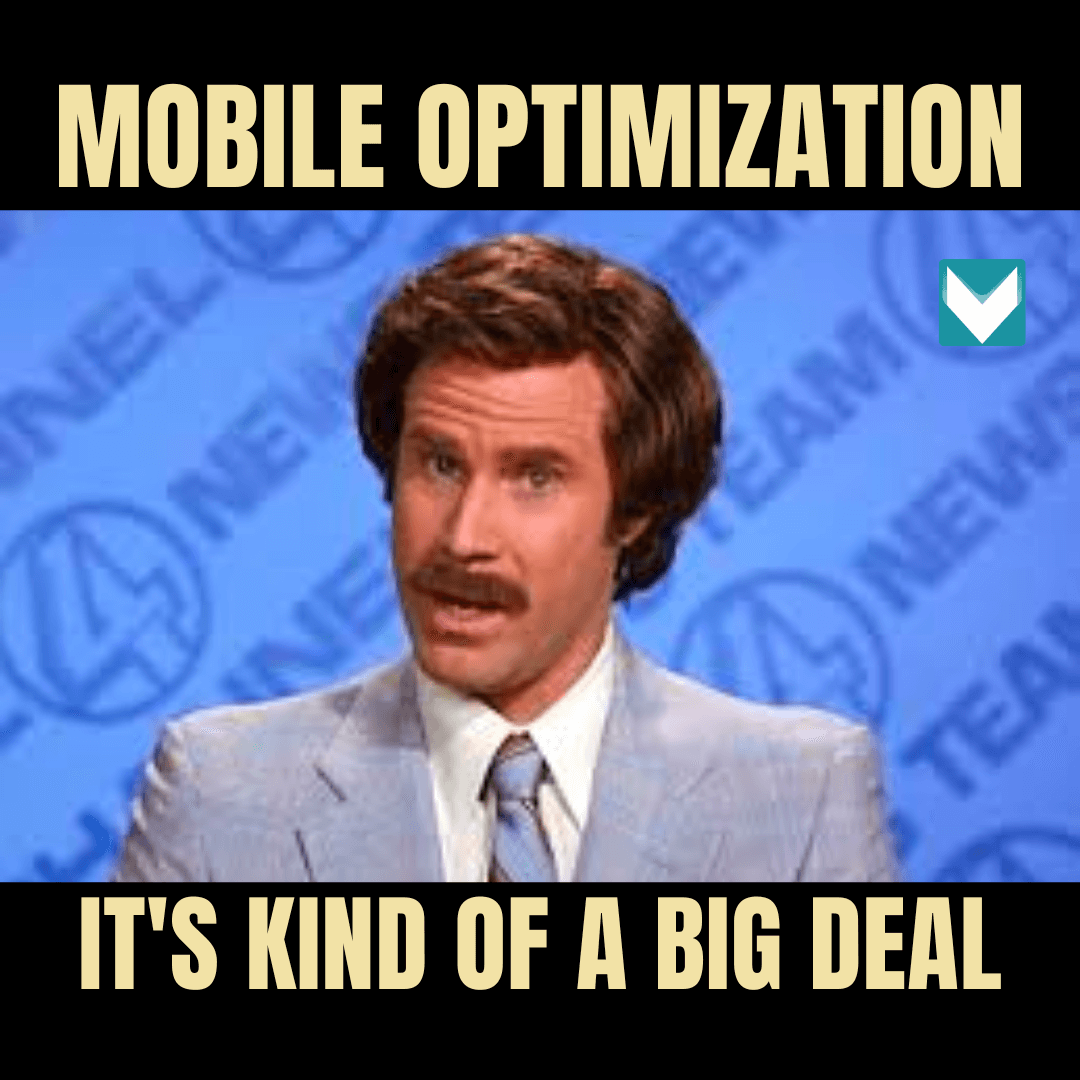 Email Design Best Practices; Optimize Your Marketing Emails for a Responsive Mobile Experience
The rise of mobile devices has created a new challenge for designers and developers. The good news is, the need to optimize content for the smaller screen size of mobile devices has led to many creative solutions. With the growing number of mobile users, optimizing your emails for a responsive mobile experience is crucial.
A responsive email design is one that automatically adapts to the device it is being viewed on and flows in a compelling way to engage reader's attention. This includes desktop computers, tablets, and smartphones. Email design best practices are more important than ever before, with over 70% of reading viewing then.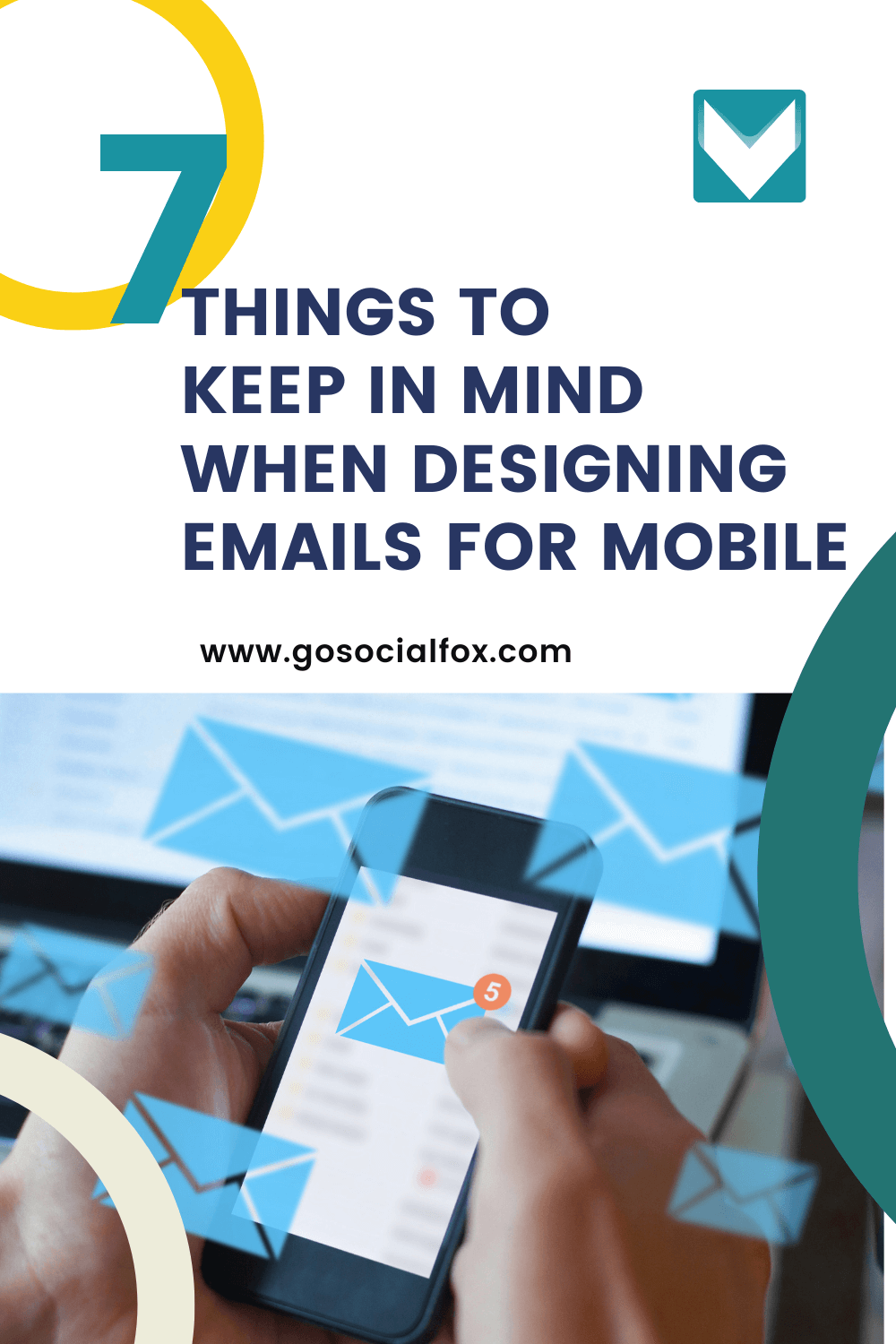 7 Basic Principles to Keep in Mind When Designing Marketing Emails that Work on Mobile Devices
Principle 1: Make Your Marketing Emails Focused
When writing emails, it's important to keep your content short and concise. It is a good practice to have a single purpose, or a single message in each email. The shorter the better as email design is ALL about being efficient. It is also beneficial to break your copy up into short chunks that are easily understood by the reader (e.g., bulleted lists, short paragraphs).
Principle 2: Make Marketing Emails Conveniently Readable
Think about your reader and determine if the layout of your email is readable on mobile? Considering that the user experience is a key aspect of any email campaign, the success of an email campaign depends on how digestible the content is, and how easily it can be scrolled through.
Be sure to give ample space around links and CTA buttons, in order to make them easier to click without accidentally clicking something else.
Principle 3: Make your Content Visible
The third principle of email marketing is to make your content visible. This means making sure that your content is easy to read on a mobile device screen. It also means making sure that your email subject line gets attention and does not get lost in the inbox shuffle.
Principle 4: Pay Attention to Your Subject Line
An email provides a lot of space, including a subject line that can be up to 60 characters. However, depending on the device you use, you might only see 25-30 characters of the subject line. Considering this, you might want to cut down on the number of characters in your subject line and make it flashy to elicit opens. Read our blog post here on creating subject lines that convert.
Principle 5: Utilize Vertical Space Wisely
The fifth principle of mobile-friendly content is to utilize vertical space wisely. We need to look at the entire width of the screen on mobile devices and make sure that the text is readable. The best way to do this is by using a single column layout. This ensures that the text will be easy to read on any device, regardless of size or orientation. This principle also applies when designing for other formats, like desktop screens or tablets.
Principle 6: Remember Your Calls-to Action
Call-to-actions are important because they are the bridge between the content and the user. They help to guide the user to take a desired action. The call-to-action should be placed in such a way that it is easily visible in your marketing email. Take note, place your call to action near the top of your email to make it the most mobile-friendly [and to make sure you get as many eyes on it as possible!]. The truth is, as value-filled as your emails are, chances are not ALL the readers will finish the entire thing.
Having a soft CTA towards the top of the email is a great way to assure that readers do not miss what you are offering.
Principle 7: Be Consistent With Your Brand's Tone & Voice
Everyone knows that consistency, in all facets, is the key to a successful business. It is important to maintain consistency across all of your channels, from your logo and color scheme, to your tone and voice. This principle is often seen as the most difficult for brands because it requires a lot of time and effort. However, despite the time it takes, it also has the highest return on investment when done correctly.
The tone of a company's voice can be anything from formal and professional to informal and conversational. The tone should reflect what the company wants their customers to feel when they interact with them. For example, if you are looking for a customer who appreciates humor in their interactions, then an informal tone would be appropriate; whereas if you are looking for someone who prefers more professional interactions then an authoritative or formal tone would be more fitting.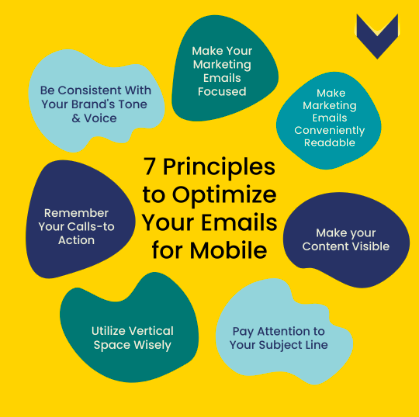 Conclusion
Smartphones make up over half of mobile devices globally and many have screens with resolutions larger than a desktop or laptop. It is evident that optimizing your marketing emails for mobile is not just a "nice to have" and is, in fact, critical to the success of your email marketing campaigns. A mobile-optimized marketing email increases the click-through rates and conversion rates of your email campaigns. Multiple steps can be taken to ensure the best results for your email campaigns such as keeping them concise, readable and proportional to the (mobile) screen.
When all these factors are considered, you are guaranteed to see an overall increase in conversions. If you'd like to dive deeper into Email Marketing and how it can play a pivotal role in converting and retaining more clients for YOUR business, feel free to book a call with us here.